Folkert de Jong at Kunsthal KAdE
Folkert de Jong at Kunsthal KAdE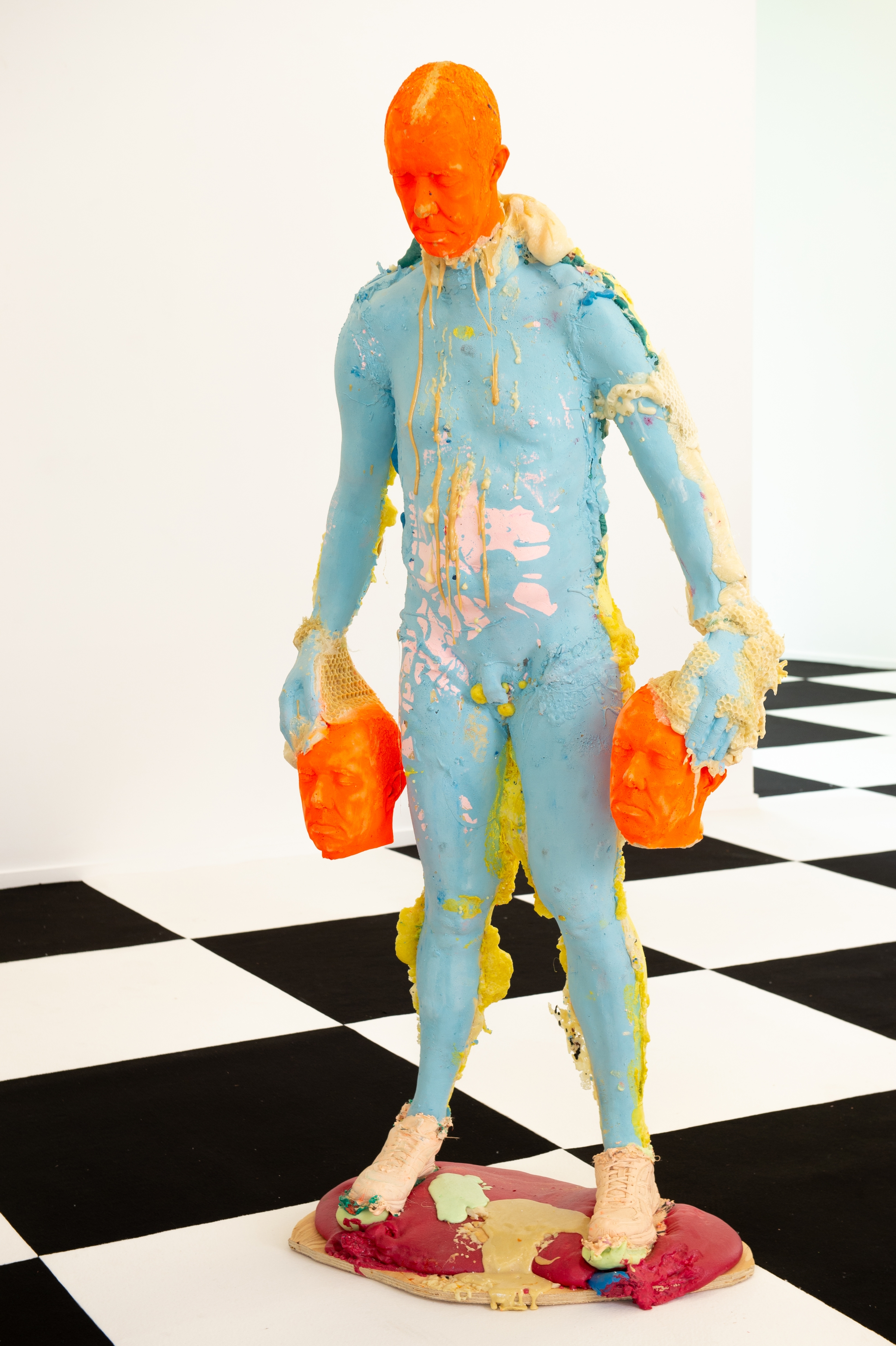 Starting January 28, Folkert de Jong's oeuvre retrospective "Ministry of Fear/Foam" will be on display at Kunsthal KAdE. It is for the first time since 2009 that the artist will have such a large solo-exhibition in the Netherlands.
Life-sized sculpture groups out of Styrofoam and polyurethane foam present the core of the 25-year-old oeuvre of the now 50-year-old Folkert de Jong. It is material commonly used in construction, architecture and set design. Using these means, De Jong creates complex tableaux vivants of grotesque worlds, with subjects such as power, violence, disaster and the uncomfortable sides of the human condition. Intrigued by the caverns of the soul, the artist drags the viewer into his personal world, where the bizarre and the vulnerable meet.
In the cabinets and back rooms of Kunsthal KAdE, a wide selection from the entire oeuvre of Folkert de Jong is shown in an 'open display'. Among these are several works that have never before been shown in the Netherlands. In the main hall a large scaffolding structure will be built, on which visitors will step from the top and then descend to the floor via various platforms. On these platforms - and between the scaffolding structure - will be works created especially for the exhibition. This is the first time that the main hall of Kunsthal KAdE has been used this way.
In his work, Folkert de Jong often refers to (art) history and combines it with contemporary social and political issues. Through the use of Styrofoam - which alternates between soft blue and soft pink - and PU foam - pale yellow - De Jong's sculptures have a very specific color character. Because the figures are usually life-sized, not infrequently with the artist himself as a model, the viewer can relate to them as a human being and get sucked into the scenes unfolding before his or her eye.
The Ministry of Fear/Foam exhibition will be accompanied by a book that summarizes De Jong's 25-year oeuvre by looking at the process of creation and context of the sculptures, with much material from the private archive. As an artist's book, it provides an insight into the artist's "head. The last oeuvre book dates from 13 years ago and appeared to accompany the retrospective exhibition 'Circle of Trust' at the Groninger Museum.
Folkert de Jong's exhibition will be on view from January 28 to May 7, 2023!
More info:
https://www.kunsthalkade.nl/en/online-archive/exhibitions/folkert-de-jong-ministry-of-fear-foam